Still pumped about the Philadelphia Eagles winning Super Bowl LII? We certainly are! Those other Eagles definitely did well Sunday night, and if you just can't get enough of the birds (or just want to impress your friends), here are some books you can read at Warner Library to increase your sports trivia repertoire!
The Britannica Guide to Football (GV951 .B85 2011) – For all for encyclopedic needs, contains explanations on the history, rules, and important people in the game.
Pro Football Trivia (GV950.5 .G55 1999) – More than 950 trivia questions and answers are included in this book, ranging from topics like nicknames to the Hall of Fame, perfect for those wishing to test themselves.
How Football Explains America (GV954 .P34 2008) – Author Sal Paolantonio attempts to answer the question 'how does football explain America'? The answers might surprise you.
Sports Injuries Sourcebook (RD97 .S736 2012) – How long will it take Carson Wentz to recover from his ACL tear? Find out this and other sports injury related inquires here!
The Making of the Super Bowl (GV956.2.S8 W45 2003) – Learn how the Super Bowl became one of the most watched televised events in American history.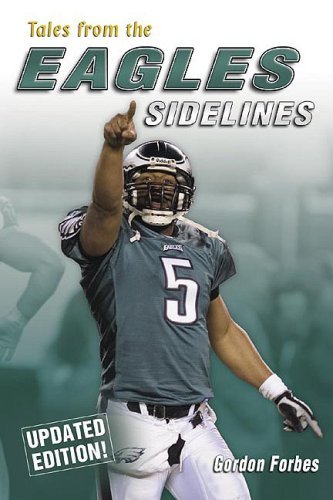 Tales from the Eagles Sidelines (GV956.P44 F67 2006) – If you can't get enough of the 'iggles', read more about their history and important moments here!
Through My Eyes (GV939.T423 A3 2011) – Wentz, Foles, and other Eagles players live their faith on the field – as does Tim Tebow whose words you can read in this auto-biographical work.
Find other books, DVDs, and more about football here!