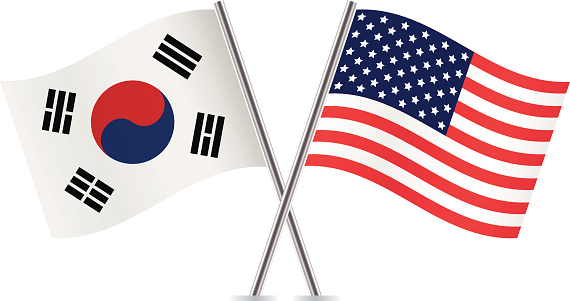 The holiday recognizes the contributions and culture of people of Korean descent in the United States. It was formally recognized by the federal government in 2005. The date of January 13th was chosen to commemorate the arrival of Koreans in Hawaii who came to work on pineapple and sugar plantations. The first wave of immigration was spurred by two events: 1) the end of the Korean War in 1953 2) the revocation of the Johnson-Reed Act, which severely restricted the amount of Asians eligible to come to the United States. Learn more about a brief history of Korean immigration here. As of 2008, Currently, Philadelphia has one of the largest metropolitan populations of Korean-Americans at 42,000 people as measured in 2019.
Author Spotlight: Jenny Han
Jenny Han is a young adult novelist who has written 11 books including co-authoring the Burn for Burn series with Siobhan Vivian. She is most known for her To All the Boys series and its Netflix adaptation which has been recognized for its representation of Korean-American women in literature and media. Before pursuing a career as a writer, she worked as a school librarian. Warner Memorial Library has her titles located in our juvenile room. 
Looking for Digital Library Resources?
Ebooks
A Companion to Korean American Studies by Rachael Miyung Joo and Shelley Sang-Hee Lee
Quiet Odyssey : A Pioneer Korean Woman in America by Mary Paik Lee and Sucheng Chan
Unbearable Splendor by Sun Yung Shin
Dictée by Theresa Hak Kyung Cha
Koreans in North America : Their Experiences in the Twenty-First Century by Pyong Gap Min
Journals
Asian American Journal of Psychology
Journal of Asian American Studies
Korean Studies
Koreana
Inter-Asia Cultural Studies
Databases
Ethnic News Watch
Diversity Studies (Gale OneFile)
Anthropology Plus
Center for Asian American Media collection and Korea National University of Arts collection from Alexander Street Press
Military and Government Collection from HeinOnline
Tips for Browsing the Stacks
When researching Korea and its history, check out call number range DS901-937. Korean language and literature is mostly covered by PL901-998. If you are specifically looking to explore Korean-American topics, ethnic groups of the United States and their cultural identities falls under E184-185.98.
Selections from the Children's Section
P.S.I Still Love You by Jenny Han
When You Trap a Tiger by Tae Keller
Aekyung's Dream by Min Paek
Clay Walls: a Novel by Ronyoung Kim
Halmoni's Day by Edna Coe Bercaw
In need of some primary sources?
Current resources