It might not be June yet, but it is definitely summer time here at Warner Library – and with summer comes vacation. But what will you do while lounging on the beach or relaxing in air conditioning (or stuck indoors with rainy weather, as seems to be the case lately)? Why, read a book, of course! In no particular order, allow the staff at Warner to offer some suggestions on what books you should read this summer: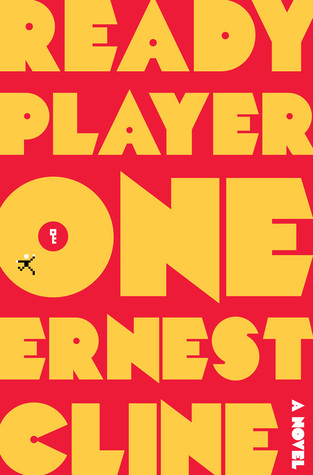 1. Chelsea Post's Suggestion (Systems Librarian): Ready Player One by Ernest Cline. Now a motion picture by Steven Spielberg, this futuristic fantasy-sci-fi romp is a love letter to all things '80s-'90s, with references from that era sprinkled throughout, and a surprisingly deep theme about reality and humanity's place in it.
2. James Sauer's Suggestion (Director of University Library): Personal classic, that I have re-read many times: Goodbye, Mr. Chips by James Hilton
3. Jeron Ashford's Suggestion (Operation Services Manager): Robin Sloan, new-ish author of quirky and delightful fiction. Read him now – critics are already using the term "Sloanian." Mr. Penumbra's 24-hour Bookstore is his first. Sourdough (pictured left) is his latest.
4. Joy Dlugosz' Suggestion (Librarian for Public Services, Administration & Research): The Alice Network by Kate Quinn – true story about women spies during WWI. Fast paced and filled with intrigue. Two different timelines, one starting in 1915 and the other 1947. Fantastic read!
5. Marvin Smith's Suggestion (Theological and General Services Librarian): Beyond the Texts: An Archaeological Portrait of Ancient Israel and Judah by William Dever
6. Chelsea's Suggestion: As You Wish: Inconceivable Tales from the Making of The Princess Bride. Cary Elwes of Westley fame writes the behind-the-scenes story of how this comedic romance tale of pirates, princesses, and miracles came to be on the silver screen. Especially timely as the 31st anniversary of the film's debut approaches!
7. Marvin's Suggestion: What does God know and When does He know it?: The Current Controversy over Divine Foreknowledge by Millard Erickson
8. James' Suggestion: Practical values for human success – 12 Rules for Life: An Antidote to Chaos by Jordan Peterson
9.
Jeron's Suggestion: Alan Bradley's Flavia de Luce series has been around for a while (up to 9 books now). Flavia is an 11-year-old chemistry genius with a knack for finding dead bodies. Start with Sweetness at the Bottom of the Pie and read them all this summer.
10. Joy's Suggestion: The Guernsey Literary and Potato Peel Pie Society by Mary Anne Shaffer and Anne Barrows – an epistolary novel in the aftermath of WWII and the German occupation of England and Guernsey. It's all about relationships and though it's a short read, it is ultimately one of my favorites! A must read!